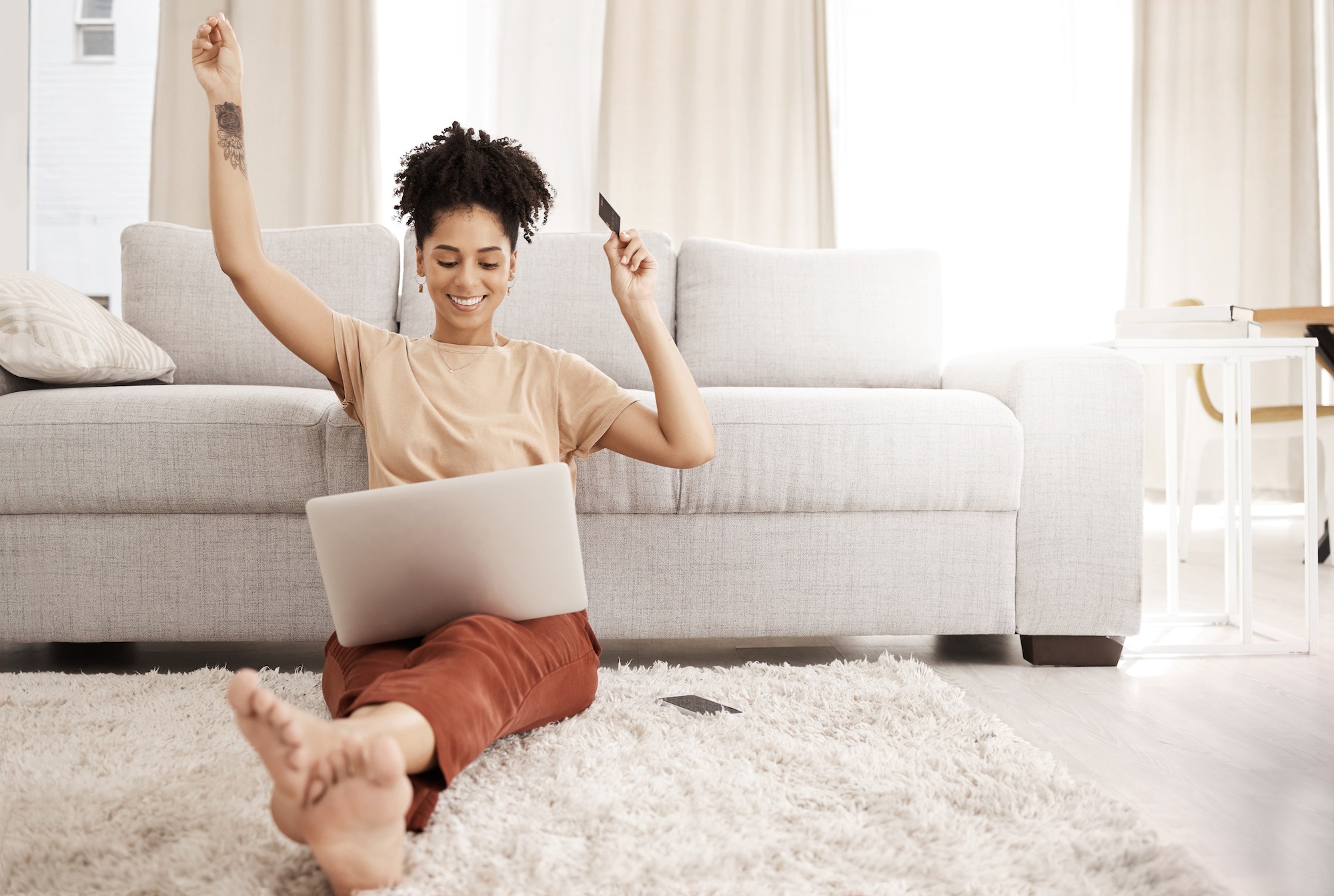 Navigating the financial seas can be tricky. You're in control, but do you know how closing a credit account might rock your boat?
In this article, we'll dive into the impact it can have on your credit score. We'll help you understand the potential pitfalls and ways to keep your financial ship steady.
You'll gain strategic insights that will enable wiser management of your credit accounts. Don't let unplanned moves sink your score!
Key Takeaways
Closing a credit card account increases your credit utilization ratio.
Closing an account can lead to drops in your overall credit score.
Closing an old account can negatively impact the average age of all your open accounts.
It is important to consider the potential negative effects before closing a credit account.
Understanding Credit Scores: The Basics
Before you're set on closing that credit account, let's make sure you've got a solid grasp of the basics behind your credit score. It's safe to say that understanding your credit score is paramount in managing your financial health. In fact, it's as crucial as knowing how the score calculation methods work and the importance of payment history.
Your credit score is a numerical representation of your credibility as a borrower, determined by algorithms utilized by various credit bureaus. These algorithms look into aspects like your payment history, amount owed, length of credit history, new credit obtained, and types of credits used. Among these factors, payment history holds significant weight in influencing your overall score.
Payment history refers to how consistently you've met past debt obligations. Late payments or defaults can cause substantial harm to your score because they indicate potential risk to lenders or creditors. On time payments reflect positively on your reliability which boosts up your rating.
It's also important to note that different models for scoring exist: FICO and VantageScore are two widely used ones. Although both use similar data points for calculation, subtle disparities arise due to differing weights assigned by each model.
The Role of Credit Accounts in Your Score
Understanding the part that financial activities play in shaping your creditworthiness is crucial. Two key factors in this process are Card Utilization Ratio and Credit Age Influence.
Your Card Utilization Ratio, or how much of your available credit you're using, significantly impacts your credit score. Let's say you've a total of $10,000 in credit limits across several cards and you've used $3,000; then your card utilization ratio is 30%. Experts recommend keeping it below 30%, as high ratios can indicate risk to lenders and potentially harm your credit score.
Closing a credit account could unfavorably alter this ratio. If the closed account had a large limit that was mostly unused, it would cause the amount of available credit to drop and possibly increase the percentage of utilized credit. This might lead to a decrease in your overall score.
The age of your accounts also plays an important role – known as Credit Age Influence. Lenders want assurance that you can manage debt responsibly over time. Older accounts show long-term consistency which positively affects your score.
When closing an account, especially one with substantial history, the average age of all open accounts could decrease which might negatively impact your Credit Age Influence and thus reduce your overall score.
Potential Negative Effects of Closing a Credit Account
It's important to realize that shutting down a line of credit can have some serious drawbacks. This action can cause a ripple effect on your credit score, primarily due to Credit Utilization Consequences and Account Ageing Effects.
Credit utilization refers to the percentage of your available credit that you're currently using. Closing a credit card account decreases your overall available credit, which in turn increases your credit utilization ratio – something that could negatively impact your score. Picture it this way: if you've maxed out a $1,000 limit on one card but have another $4,000 in unused limits across other cards, closing the latter would suddenly make it appear as though you're using 100% of your available credit.
Secondly, consider the Account Ageing Effects. This is about how long you've had each account open and the average age of all your accounts. Older accounts contribute positively to these factors; therefore closing an old account could potentially lower the age factor of your report leading to a decrease in score.
In summary:
Closing an account may increase Credit Utilization
It can affect Account Ageing by shortening the length of reported credit history
The combination leads to potential drops in overall scores
Before making such decisions, weigh up these consequences against reasons for closure such as avoiding annual fees or simplifying finances. Remember, understanding is key when dealing with financial matters and actions should be taken with care and consideration.
How to Minimize the Impact on Your Credit Score
To soften the blow on your financial reputation, there's a couple of strategies you can employ. These score recovery tactics are methods designed to rebuild and maintain your credit score after closing a credit account.
The first strategy is to regularly monitor your credit report for errors or discrepancies. If you find any, it's essential to dispute them immediately with the respective credit bureau. This can have a significant impact on your credit score.
Secondly, consider obtaining credit counseling. The benefits are numerous: from advising you on managing your debts and helping devise a budget plan, to providing workshops and educational materials that give insights into responsible borrowing habits.
Here's a table summary:
| Score Recovery Tactics | Action | Expected Outcome |
| --- | --- | --- |
| Monitor Credit Report Regularly | Dispute Any Errors Found | Prevent Unnecessary Dip in Credit Score |
| Obtain Credit Counseling | Learn Debt Management Strategies | Improve Financial Habits |
| Maintain Low Credit Utilization Ratio | Limit New Borrowing Activities | Preserve Good Credit Health |
| Pay Bills On Time | Avoid Late Fees And Penalties | Maintain Positive Payment History |
| Increase Number of Open Accounts | Open New Secured/Unsecured Loans | Boost Total Available Credit |
Lastly, strive to keep low balances on other revolving accounts such as credit cards because this helps maintain an optimal credit utilization ratio. Also aim to make all payments timely as late payments negatively affect scores.
Strategic Management of Credit Accounts for Your Score
You've got to be strategic in managing all your financial activities, as they can significantly influence how lenders view your creditworthiness. Balancing accounts and maintaining optimal credit utilization are critical aspects of this strategy.
To ensure you're balancing accounts effectively:
Keep track of all your accounts regularly.
This includes both checking and credit card accounts.
Regular monitoring will help spot any discrepancies promptly.
Ensure timely payments for each account.
Late or missed payments can negatively impact your credit score.
With regards to Credit Utilization:
It's crucial to maintain an ideal balance between available credit and the amount used.
Ideally, keep it below 30%. High utilization could indicate potential financial stress and risk to lenders.
By implementing these strategies, you'll maintain a good standing with creditors and protect your overall credit health. Remember, closing a credit account reduces your available credit, thereby potentially increasing your credit utilization ratio which may negatively affect your score. So before closing any account, consider its impact on both balancing accounts and credit utilization metrics.
Frequently Asked Questions
What Are the Implications of Closing a Credit Account for a Person With a Low Credit Score?
Closing your credit account when you've got a low score can further decrease it. This is due to the 'credit utilization impact'. It's the ratio of your total debt to available credit – closing an account reduces available credit, increasing this ratio and hurting your score.
However, don't panic! Implement some 'score recovery strategies', like paying bills on time or reducing outstanding debts, and you'll be able to gradually improve your credit health.
How Could Closing a Credit Account Affect Your Eligibility for Future Loans or Credit Cards?
Closing a credit account might affect your chances of securing future loans or credit cards. It can increase your Credit Utilization Ratio, which is the amount you owe compared to available credit, and this could lower your score.
Additionally, it may shorten your Account History Duration, another factor in scoring models. Lenders consider these aspects when deciding on approvals.
Can Closing a Credit Account Result in Any Legal Consequences?
No, closing a credit account doesn't result in legal consequences. You're within your rights to manage your finances as you see fit. This is one of the common credit misconceptions.
However, understand that it might impact your credit score and potentially affect future loan or credit card applications. So, before making such decisions, educate yourself about the potential implications and existing legal protections to ensure you're making informed choices.
How Often Should You Check Your Credit Score After Closing a Credit Account?
After closing a credit account, it's wise to monitor your credit score regularly. Aim for monthly checks – this will allow you to spot any changes and start score recovery if needed.
If your score drops significantly, consider account reopening or other strategies to rebuild your credit. Remember, understanding how actions impact your credit is key in maintaining a healthy financial life.
Does Closing a Credit Account Have Any Impact on Your Savings or Checking Accounts?
Closing a credit account doesn't directly impact your savings or checking accounts. However, it can affect your overall financial habits and account management. For instance, if you're using the closed credit account to transfer funds or pay bills, you'll need to set up new arrangements.
It's crucial to keep track of all your accounts, ensuring no missed payments occur due to changes in your financial setup. But remember, each individual bank has its own policies regarding linked accounts.
Conclusion
In conclusion, managing credit accounts strategically is key to your score. Imagine working hard for years to keep a clean record only for it to plummet after closing an old credit card. It's tough, right?
But remember, by being savvy about when and how you close accounts, you can minimize the impact on your score. Stay informed and make decisions that best suit your financial health!